Can you help?
We need BEES for our Christmas Tree at the St George's Christmas Tree Festival on the 23rd to Sunday 27th November.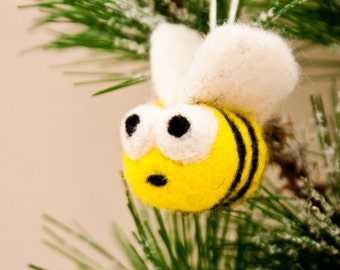 I know some of you are already creating, so can you please bring them to the AGM on the 5th Nov or drop them off with a committee member please contact us via
Calegreenwi Messenger
Preferably we need Bees, pre-strung for the tree. The BEES need to be yellow & black with white wings please.
They are going on a black tree so they need to show up.
Something like this
crochet a bee tutorial
They can be any Shape, Size.......
Knitted, Sewn, Felt, Felted or Crochet......
My mum is knitting tiny yellow and white bunting, and we already have a tree topper made by Helen, how gorgeous is this!